How to get better?
sustainability
Time to turn things around: take your waste with you!
Who is not annoyed by carelessly discarded fast food packages in the park or broken glass on cycle paths? Public spaces seem to invite many people to engage in this form of littering. And – to be quite honest – a great many companies benefit from this throwaway mentality. And these are only the most striking examples of a more fundamental problem: we are surrounded by too much of civilisation's waste, including or – particularly – plastic. Every year, the  European Week for Waster Reduction ( EWWR) seeks to find solutions to this trend, this time in the period between 20 and 28 November.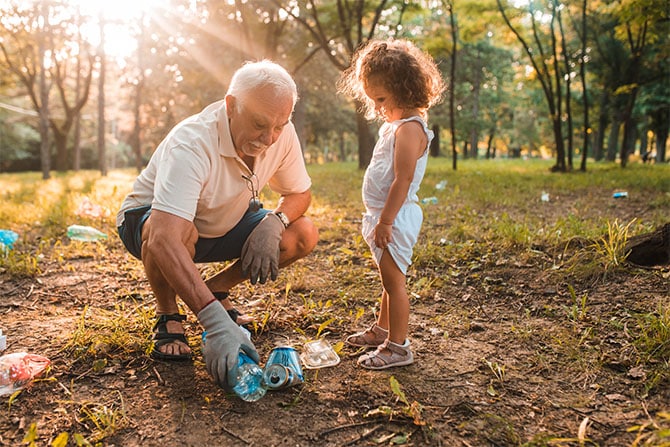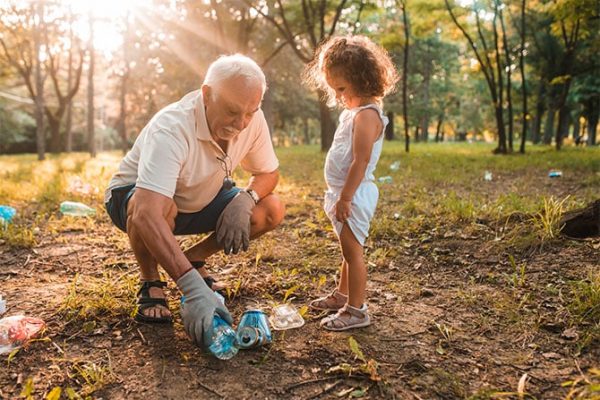 The EWWR brings together ideas and measures from society, industry and politics that help to reduce waste and conserve natural resources. Demonstrating best practice examples, networking municipalities, educating consumers, raising awareness and encouraging participation – all this is at the heart of the project and promotes sustainable consumption as well as thinking, living and doing business in cycles. The plastics industry is also taking this route and striving to leave the path of linear economic activity.
Packaging law reloaded
This year, politicians provided important input for the common goal of waste prevention. The amendments to the Packaging Act, which have been in force since July 2021, are particularly relevant here. They transposed two EU directives that are essential for waste prevention – namely the Single-Use Plastics Directive and the Waste Framework Directive – into German law,
stipulating that reusable alternatives for food and beverages, such as coffee cups, must be offered in the takeaway sector from 2023. This strengthening of the principle of reuse is a real milestone on the way to greater waste avoidance.
Plastic will also come into its own here: returnable plastic packaging is already the packaging of choice for combining various properties, such as a high level of protection for the food combined with a longer shelf life and moderate packaging weight.
What is already common practice in transport packaging, such as transport boxes, is likely to become increasingly common in other areas of the supermarket.
Speaking of milestones: a mandatory deposit will apply to almost all disposable plastic beverage bottles – that's right, including juices, smoothies and the like – as early as 2022. This is an important step against the littering of parks, beaches and public places in general.
Goodbye plastic drinking straws
July this year was also an important month for waste prevention for another reason. The "Single-Use Plastic Prohibition Ordinance", which also came into force at that time, will in future ban single-use plastic products that, first, are particularly responsible for littered beaches and marine litter, and, second, can easily be dispensed with. These include disposable plastic forks, spoons and plates, balloon wands, straws and cotton buds.
Innovation from the plastics industry
Such bans can provide important stimuli. But more is needed; for example, more plastics need to be recycled more effectively. This can only be achieved if products are designed to be better recyclable. And that's what's happening right now.
For example, there are products such as running shoes that are made of just a single plastic instead of composite plastics as before – and are easier to recycle after use.
Of course, recycling is not an end in itself, but will only gain more value when more new products are made from recycled old products or raw materials, so-called "recyclates".
And the plastics industry is also working on this. For example, yoghurt cups can can now be produced from recycled materials for the first time – despite strict food regulations that are in place.
Current figures for Germany from the Central Packaging Register confirm the trend: more and more plastic packaging from private consumers is being recycled. Last year, it accounted for a good 60 per cent of the waste collected in yellow bins and sacks in this country.
Avoiding waste is not an easy task and above all cannot be achieved with a few isolated measures. However, recent progress in everything from legislation to industry innovation means that we look forward to the European Week for Waster Reduction with confidence.