Plastic, the reliable helper: feeling good at home
Coronavirus, lockdown, working from home: staying at home was the order of the day for a long time, and more than some people would have liked. Our homes have long since become a multifunctional place where much more takes place than just our private lives. Business video conferences take place next to children playing. Cooking for the whole family, someone is always in the bathroom – and the neighbours are always mowing the lawn.
Despite all this, we want to enjoy a real sense of well-being when we are at home. It's high time, then, for innovative and acoustic solutions that make our living space comfortable, provide the necessary peace and quiet and are affordable. Plastic is a reliable helper – in many areas.
The best mattress ever tested… is made of foam plastic
Only after a good night's sleep do we start the day well. This requires a comfortable bed with a really good mattress. And who hasn't heard of the best mattress ever tested? Guess what this mattress is made of? Foam plastic, of course.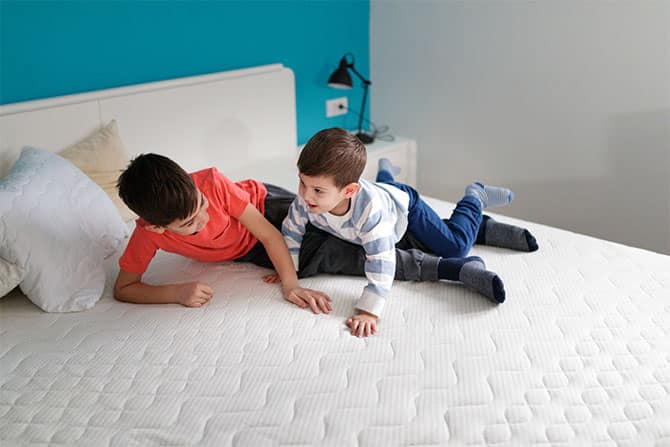 "The comfort of a pleasant and restful sleep is something no one would miss. The plastics industry offers solutions that are affordable for everyone – and not just in the mattress field," says Klaus Junginger from the German Foam Plastics and Polyurethanes Association.
A real all-purpose weapon
That's true, as plastics can be found in many more things in our homes – they are truly versatile. We find them, for example, as insulation in walls, floors and ceilings. They not only silence the neighbour's lawnmower, but also keep out the cold in winter. Plastics provide the necessary peace and quiet in acoustic room dividers and elements as well as absorbers that shield our domestic workplace from the turbulent life around it. And the clever thing is that you can expect living quality that is affordable and can be retrofitted by yourself without a craftsman.
Plastics offer comfort even in small details – secretly and undetected, they make our everyday lives more beautiful and easier. Whether kitchen knife, hand blender or cheese grater – numerous helpers in our household have elements made of plastic. And we all benefit from the useful heat- and sound-insulating effect of foam plastics in electrical appliances such as washing machines, dryers, coffee machines or even kitchen extractors. Would you have known?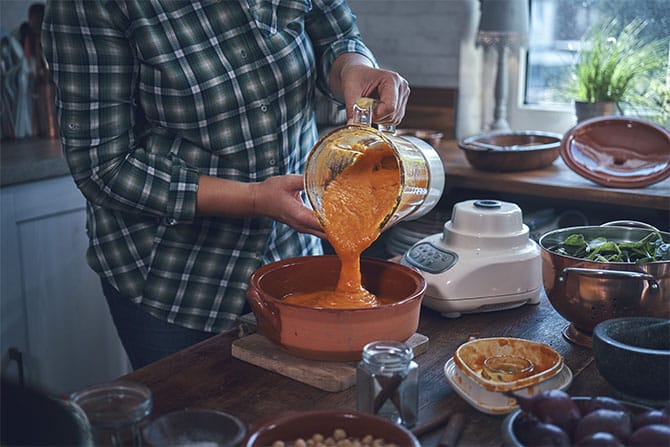 Photo credit: iStock.com/Halfpoint , iStock.com/zoranm , iStock.com/GMVozd