Get out into the green – gardening made easy
Your own garden is more than just a green meadow with colourful flowers, crunchy vegetables and fresh fruit. It shows who you are. Whether a manicured lawn or a meadow of wild flowers, meticulously edged beds or left in their natural state, our gardens are an oasis of well-being and a place of retreat, and for many it's like being on holiday. However, no matter what your own visions of the dream garden look like – no pain, no gain.
Garden owners have to do a lot for their garden dream. Many little helpers made of plastic provide assistance.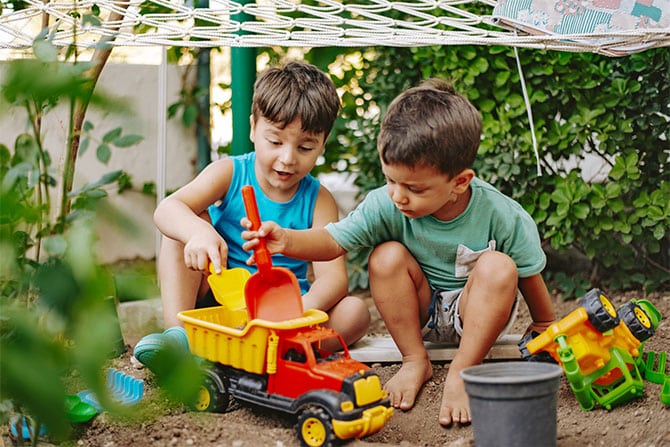 Smart helpers for green thumbs
All gardeners have one thing in common, whether they are gardening aficionados, lovers of well-kept lawns or technology freaks – they all rely on gardening tools made of plastic. For the passionate among you who still like to get hands-on, classic tools such as shovels, spades and rakes may make you sweat, but ergonomically designed plastic handles with soft components ensure that digging, hoeing and sowing are fun.
Those who like to keep things tidy can enjoy stylish hose boxes or lay their water pipes directly underground with a pipeline system. Plastic not only ensures that things look right, but also that precious water ends up in the right place. 'Techies' don't miss out, either. After all, our gardens have long since joined the digital world thanks to smartphones, controlled robotic mowers and automated sprinklers. Those who don't have the greenest of thumbs should be especially happy about this assistance. And for the frugal among us, there is drip irrigation, which doesn't deliver water over a large area, but to each specific plant.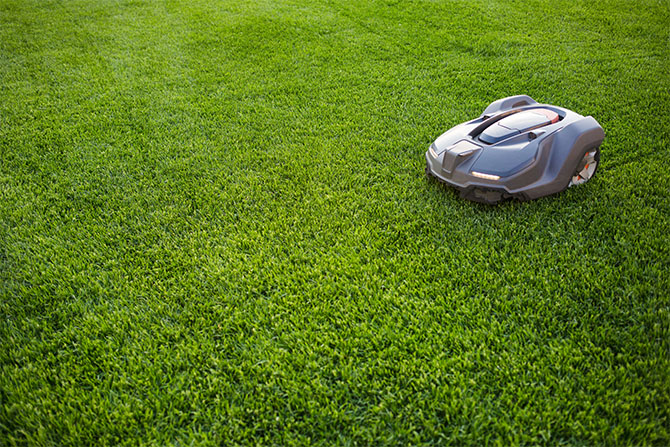 Gardens and plastics: the perfect match
Plastic is simply the right material for all traditional or unusual garden ideas. It offers weather resistance, because it can withstand sunlight as well as snow and rain thanks to the appropriate additives.
These applications would not be possible without plastics. And let's be honest. We wouldn't prefer the tedium of gardening without all these tools, would we?
Photo credit: iStock.com/SolStock, iStock.com/FGorgun , iStock.com/Natalia Bodrova