Eight days of the K trade show, eight days of "Plastics shape the future"
This is where exciting research results, new market applications and pioneering technologies are presented by world's leading companies. With this year's strong focus on climate protection, circular economy and digitalization, this promise became more of a reality than ever.
Positive course of the trade fair
The mood among the more than 3,000 K exhibitors from all over the world following the trade show is excellent. Many companies report extraordinarily good discussions, a high willingness to invest on the part of the trade visitors – Messe Düsseldorf counted over 170,000 guests at the end – as well as good business deals.
So everything is hunky-dory for the industry? Not at all: High energy and raw material costs, geopolitical areas of tension and disrupted logistic chains could not be ignored during K either. Added to this are the effects and risks of climate change and a social environment that demands broad and rapid defossilization of the plastics industry.
Special show as a discussion platform
These and similar issues were therefore also the focus of the K special show "Plastics shape the future". The central dialogue forum at K brought together more than 50 speakers on its stage over seven days of the trade show. Decision-makers from science, business, politics and NGOs illuminated the K key topics of sustainability and digital solutions in multifaceted discussion rounds and best-practice presentations.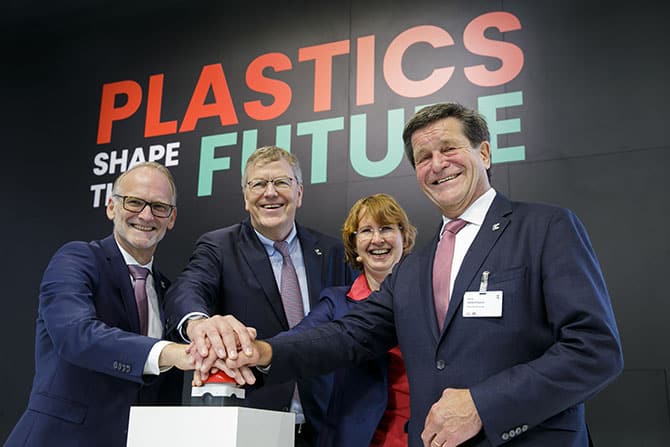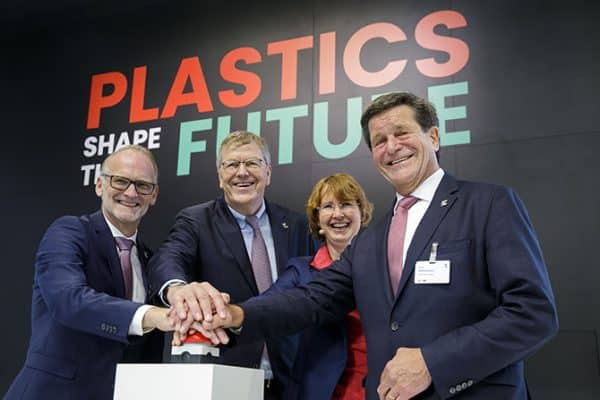 Special show launch with politics: Plastics Europe Deutschland Chairman Dr. Ralf Düssel, Messe Düsseldorf Managing Director Erhard Wienkamp, Environmental State Secretary Dr. Christine Rohleder and K President Ulrich Reifenhäuser (from left) opened the plastics industry's dialogue with politics and society with the special show start in Hall 6 on Wednesday.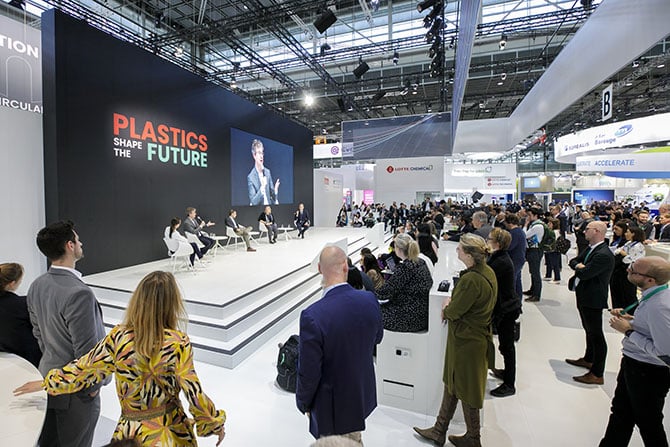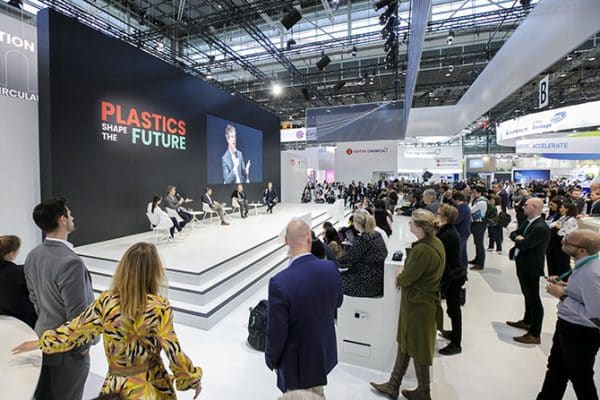 More speed, please: Werner Bosmans, Policy Officer for Circular Economy in the EU Commission's Directorate-General for the Environment, called for a faster transformation of the plastics industry toward climate neutrality in a panel discussion with Martin Jung, President Performance Materials BASF, among others.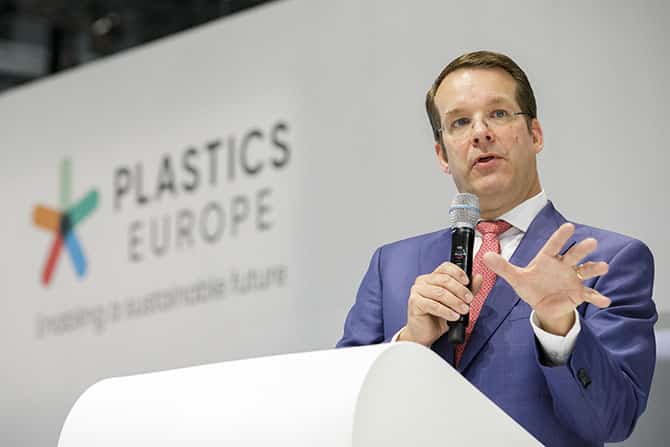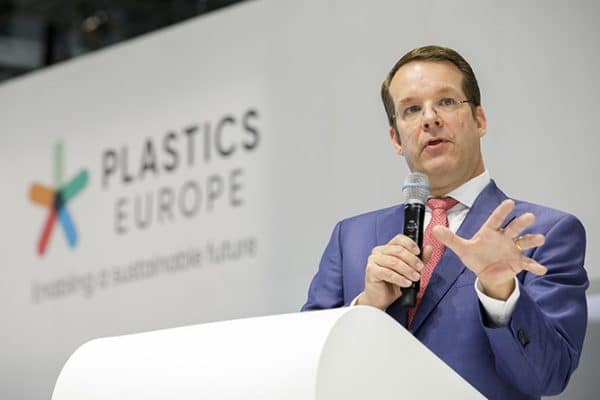 University professor with a vision: "If we succeed in transforming the plastics industry into a truly digital one, it will be a sustainable and resource-efficient industry," said Prof. Christian Hopmann, holder of the Chair of Plastics Processing at RWTH Aachen University, at the K-Saturday at special show.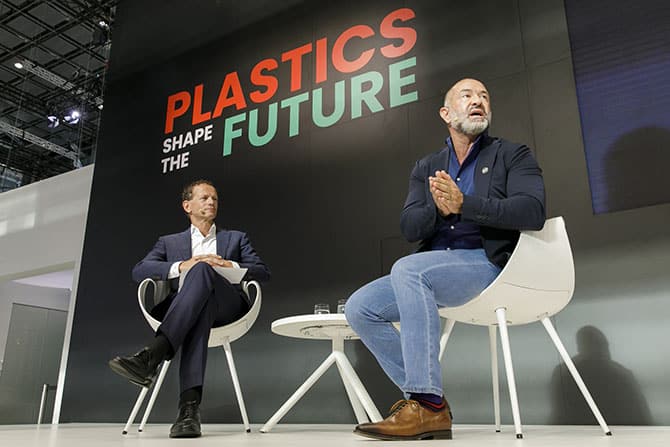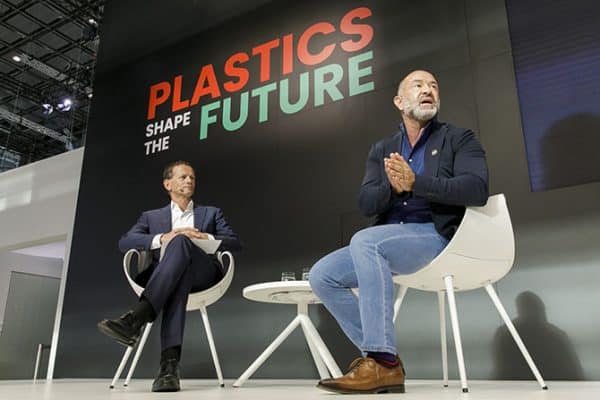 Plastics Europe President Marco ten Bruggencate (pictured left) spoke with David Katz of the Plastic Bank about his mission to use a disruptive social enterprise to tackle plastic waste management in countries that are lagging behind.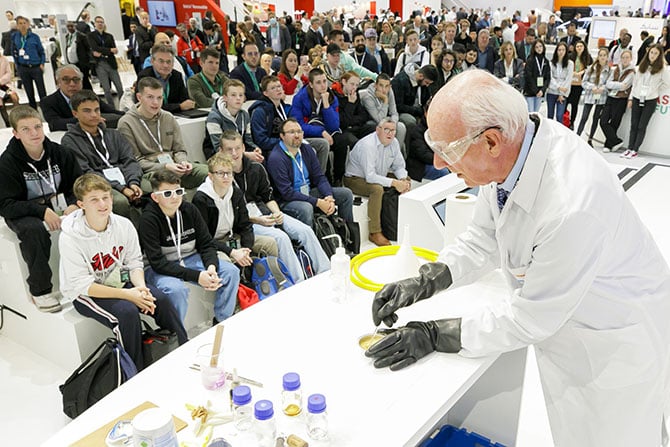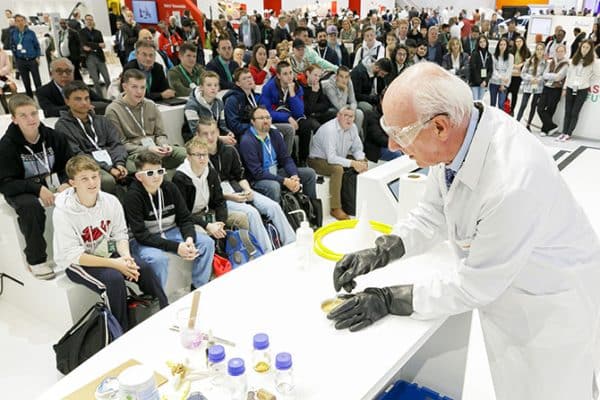 Audience magnet: During Dr. Gerhard Heywang's cool, entertaining and informative plastics experiments, the arena of the special show was always packed. Young visitors were particularly attracted.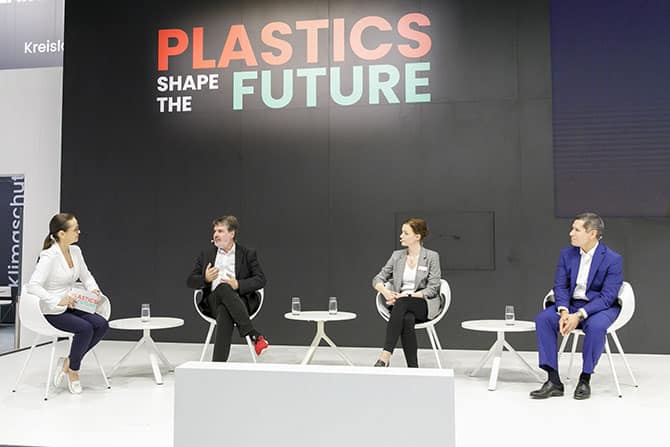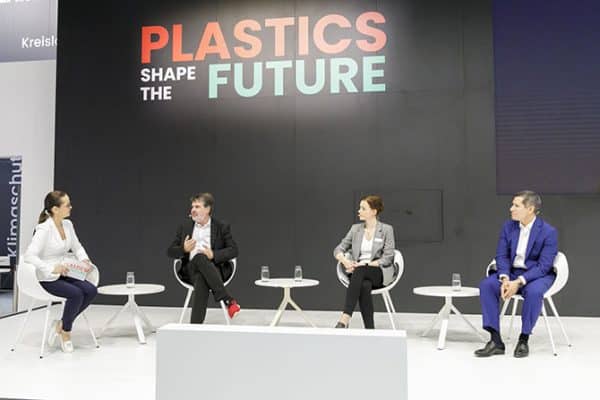 Closing panel with politicians: Michael Thews, Member of the German Bundestag and SPD rapporteur for circular economy and resource efficency (pictured 2nd from left), in a "plain talk" with Ines Oud, Managing Director of Simcon (center) and Ingemar Bühler, Managing Director of Plastics Europe Deutschland, urged on the challenges of transformation: "Think of your products and materials from the end and talk to those with whom they end up."
Ingemar Bühler, Managing Director Plastics Europe Germany, together with Mara Hancker, Managing Director of Industrievereinigung Kunststoffverpackungen and Thorsten Kühmann, Managing Director Plastics and Rubber Machinery VDMA talk about current topics at K in the Day@K videos. Take a look!