Way2K – The industry gets in the mood for the K trade fair
Only one week is left, before the world's most important trade fair for the plastics and rubber industry is going to open their gates from October 19 to 26, 2022 in Dusseldorf.
In addition to a wide range of innovations for new processes and products, this year's trade show will focus on the topics of Circular Economy, Resource Conservation, and the important role of plastics in Climate Protection.
In preparation for the show, the VDMA Plastics and Rubber Machinery Association launched a series of interviews under the motto "Way2K", in which key representatives of the industry share their views on the most pressing issues facing the plastics industry.
We have compiled here a second summary of interview excerpts to get in the mood for the K trade fair. You can find the first part here.
Sustainability thanks to plastics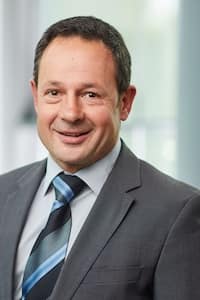 Interview with Prof. Dr.-Ing. Hans-Josef Endres, Director of the Institute of Plastics and Recycling Technology at Leibniz University Hannover
Prof. Endres, the plastics industry is often pilloried. What does it have to do to make people appreciate its material?
We have to show that our daily lives are unthinkable without plastics. We must make it clear that plastics make a decisive contribution to a sustainable economy. Only with plastics, not without them, can we achieve our climate targets and significantly reduce our carbon footprint. One way to achieve this goal is to use resources such as energy ever more efficiently. Another is to establish a circular economy. Improved recycling technology is also a crucial lever in achieving these goals. The task is huge and extremely multifaceted, but it can be done.
Trend toward recycling is strongly noticeable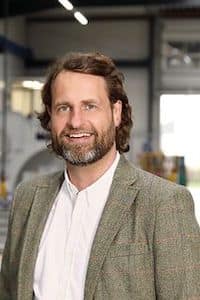 Interview with Jan Hendrik Ostgathe, Managing Director of Kreyenborg GmbH & Co. KG
Mr. Ostgathe, how has the circular economy developed in recent years?
There has been a lot of movement. As a family business, we have been associated with the plastics industry for decades. Until a few years ago, recycling only played a minor role for many companies. That has changed. Market players who used to pay less attention to recycling are jumping on the bandwagon. We are also seeing that major extruder manufacturers who were previously less associated with recycling are now offering recycling equipment. There is clearly a trend towards recycling. At Kreyenborg, we are seeing increased demand from the recycling industry for our machines. At the latest since the K 2019, which can be seen as the starting signal for the recycling economy, this demand has been going up linearly for us.
Manufacturers increase recycled content in plastic products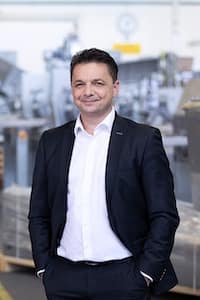 Interview with Alaaddin Aydin, Managing Director of Maag Germany GmbH
How can the circular economy be accelerated?
The plastics industry and trade have been working for some time on solutions to keep the flows of recyclable materials in the cycle and to increase the proportion of secondary materials in products. Manufacturers of plastic products are increasingly making their products recyclable and are also increasing the recycled content in their production. However, products must also be repairable – there is still much to be done on this point. Many products are not repairable and are still simply replaced when they become defective. Repairing must be worthwhile. Here are two simple examples: Efficiency can be greatly increased with solutions for comprehensive predictive maintenance or online quality checks. The discussion must be objectified and solution oriented. Plastics are then usually part of the solution and not the problem. In the end, everyone must work toward a common goal – industry, politics, but also society.
Seeing sustainability as an opportunity for companies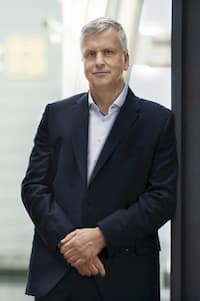 Interview with Dr. Andreas Hirschfelder, Senior Vice President, Member of the Managing Board at Leonhard Kurz GmbH & Co. KG
What advantage does it have for the Kurz company to follow such sustainable paths at an early stage?
If you are at the forefront of a movement, you are investing in opportunities. The discussion about ESG, the criteria "Environment – Governance – Social", will lead to regulations and laws. That is certain. Those who, like us, get in early have opportunities to shape the debate. We assume that people will continue to attach importance to aesthetics in the future, to valuable surfaces for durable products. Here, we can show ways to do that sustainably. We have to stop always talking about doing without when it comes to sustainability. Incidentally, as a family business, we have been working sustainably for 120 years. In the past, the focus was more on environmental protection and occupational safety, but today we take a holistic approach and also assume responsibility in the social sphere. The logical consequence of this was for us to join the UN Global Compact. This enables us to make our commitment transparent worldwide.
Please also read the first and third part.
For more interesting Way2K interviews on key K show topics, visit the portal of the VDMA – German Plastics and Rubber Machinery Association.
Sources: Video production Marschall Medien Gruppe | Header and preview image: Messe Düsseldorf /ctillmann | Photo Hans-Josef Endres: © Christian Wyrwa