A pretty good combination: plastic and water
The first thing you may think of when you hear 'plastic' and 'water' is marine littering. After all, images of littered beaches and bodies of water dominate not only Google image searches for plastic, but also discussions about the material and its applications. And clearly, these serious shortcomings and their multiple causes must be remedied.
However, plastic and water can be a pretty good combination – and not just for the sustainable supply of drinks in PET bottles. Here is another example that you may not have thought of.
We sweltered through the record summers of 2018 and 2019 in baking summer heat. Summers are getting increasingly hotter. No wonder swimming pools are becoming more and more popular. But how should they be made? A pool made of concrete, steel or foil? You are spoilt for choice – ultimately, there are several things to bear in mind. How big should it be? How much money do you want to spend on purchase and installation? How long will it take to set up? How elaborate is the maintenance? And above all, how many years will such a pool last and remain attractive to look at?
Pools don't like wrinkles, either
Pools made of glass-fibre reinforced polymer, or GFRP for short, offer a good solution. They have held up well against other materials for many years with their advantages. The advantages are obvious. GFRP pools arrive in your garden in one piece and can be installed quickly with the help of a crane. All the necessary equipment is usually already included in the package.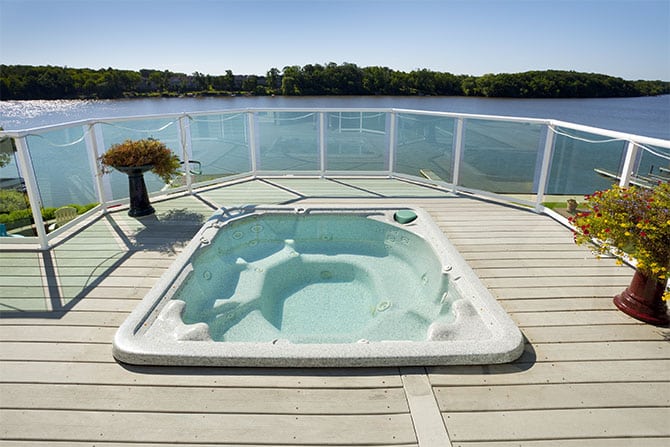 This means you can easily estimate the costs in advance. And thanks to GFRP, unsightly wrinkles on the turquoise-blue pool floor are a thing of the past. The material is extremely hard and resistant and can therefore withstand almost all external influences.
Because the pools are also very light, you can also install without any problems in more complicated places, for example on roof decks. As long as a crane can hold the pool, nothing gets in the way of exceptional bathing pleasure.
GFRP – a real all-round talent
However, GFRP is not only useful for home swimming pools. The material has so many advantages that it also excels in transportation, aviation, sports and leisure. It is designed to provide support in the water, which is why it's used in kayaks, boats, surfboards and jet skis. No question about it. Plastic can also be cool in the wet.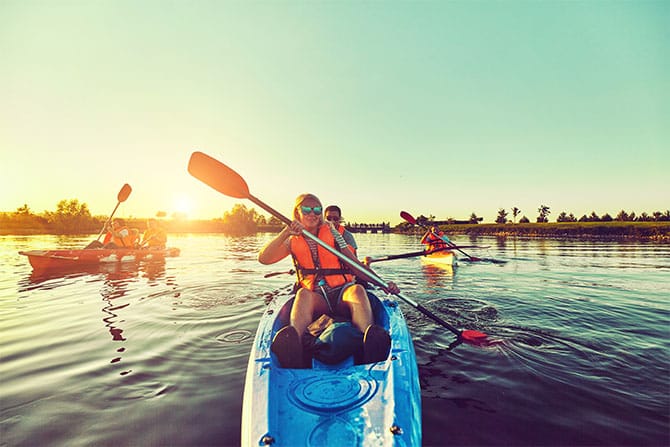 Photo credit: iStock.com/enviromantic, iStock.com/James Brey , iStock.com/60kean