Plastics and 5G – a team that connects at speed
A quick shopping trip after work. What do we actually need? Oh no, I left the shopping list at home. I'll just make a quick call. Well, that was clear, there's no reception in the underground. And not only there. There's a striking gap between aspiration and reality when it comes to network coverage in Germany. It's hard to believe, given that we are one of the world's leading industrial nations.
A network with gaps
Germany's 4G network coverage of 65.5 per cent in 2019 put it in 70th place internationally, one of the worst performers in Europe. No wonder, the reception in this country, especially in rural areas, is often poor or non-existent.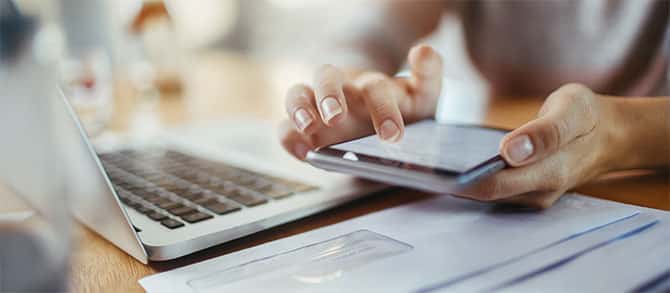 South Koreans, Japanese or US Americans find reports of people getting in their cars and driving to another place to find a signal unbelievable. This is because network coverage there is well over 90 percent. And even the Netherlands overtook us a long time ago. Germany's network urgently needs to become more efficient.
Nothing works without 5G high-speed
After all, watching TV like our grandparents did is long gone. People stream with their smart TV or tablet PC and household appliances expect software updates to stay up to date. Nothing works at work, in production halls, offices and increasingly also in schools without the fast exchange of data. More and more things are becoming networked and data volumes are increasing rapidly, regardless of whether it's autonomous driving, Industry 4.0 or working from home. Many things remain mere illusions without fast networks.
Plastic plugs the gaps
So there's a lot to do. And plastics can help. A key challenge lies in the necessary 5G infrastructure and consequently masts and antennas – made of plastic.
In many places, the necessary antennas are primarily found on roofs or towers. They are often still made of metal. Small transmitters ensure greater capacity and better coverage than a large antenna, especially in cities, where there are numerous 'interfering variables' such as houses, bridges etc. The compact 5G transmitting stations required for this can be mounted almost anywhere – including in street lamps or on house walls. The prerequisites are systems that are as durable and low-maintenance as possible and that interfere with the radio waves as little as necessary.
Plastic is one such versatile material. It is extremely durable and requires no maintenance or care. There is no need for painting or similar. But that's not all. Plastic is extremely weather-resistant, does not rust and is very durable. Weight and design freedom also play an important role. Thanks to its light weight and compactness, the systems can be easily integrated into the existing public infrastructure. And last but not least: plastic has a much better penetration of radio waves than metal. Plastics and 5G – a strong team for the digital transformation.
Photo credit: iStock.com/Bill Oxford , iStock.com/Geber86